Our little group of regency picnickers has decided to get together again this June, so I am trying to use the deadline to motivate me to sew some new regency accessories.
Black Snail's Sleeveless Spencer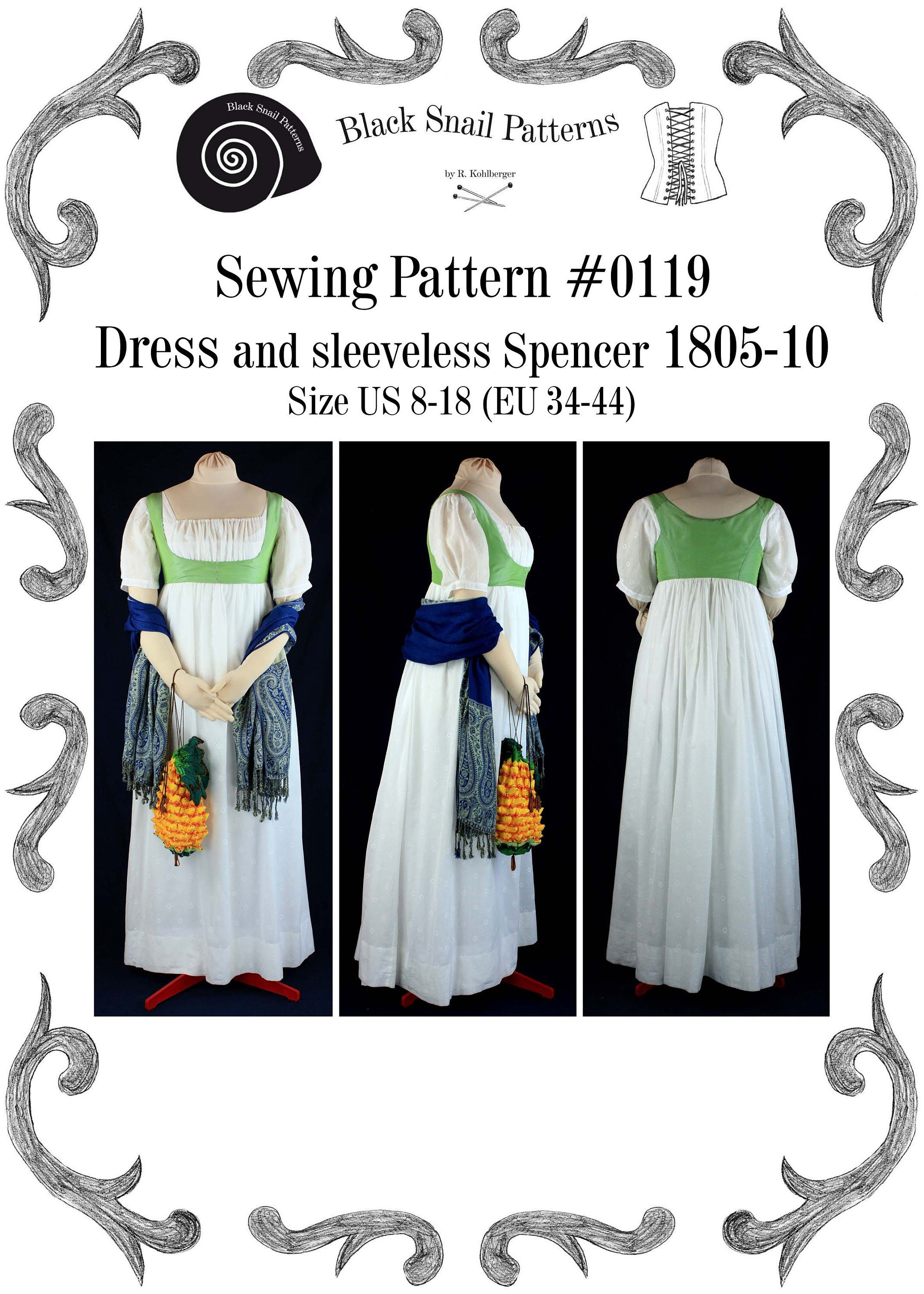 I bought all the regency era Black Snail patterns during a sale awhile back, but have yet to use them. I thought the sleeveless spencer would be a good practice to get used to this new-to-me company's formatting, technical writing, etc., as well as make something that didn't require much fitting.
Choosing the fabric was tough though! My ultimate goal was to be able to pair it with my new American Duchess Emma boots as well as the bonnet I made last year. I had a vivid, orange-red red velveteen, a more blue-red sateen (though to my knowledge sateens are not HA for this period), and a lovely striped and floral "silk." Ultimately I decided on the striped faux-silk, with the mindset of my more middling or lower-class historic self having to make do with an outdated 18th c. hand-me-down or found scraps.
After fitting the spencer (with help from my very patient partner!) I attempted to drape the different fabrics on myself to see which I might prefer. I figured since I went to all the trouble of putting on my full getup, I may as well take advantage of it.
Round Reticule
I don't have a proper reticule (I've been using a falling-apart drawstring back I made over a decade ago for a Ren Faire, or a basket), so I also figured it was time to address that! I am hoping to use scraps from the spencer and the red sateen to make a round reticule from this tutorial.
Garters
The last time I used this same striped faux silk was to make a pair of garters, which have sat unfinished because my local craft thrift store closed during the pandemic. Usually they have ribbon, and I was trying to hold out to buy ribbon from them instead of getting new ribbon. Unfortunately they are only open Saturdays and as it is a bit of a drive (and I have no other reason to visit the area) I will probably just buy some new ribbon this time.
I am going to be the most matchy-matchy! I am not sure how accurate this is – I feel like regency fashion was more about "bricolage" in opposition to the overtly matchy 18th c. However, in the future I can always use the pieces separately (and no one will really see the garters anyways). I am planning the spencer as my entry for the Historical Sew Monthly's challenge 4: The Costumer's New Look, and the reticule for 3: Small is Beautiful.