In this series of posts, I will be covering my research into choosing a pattern for bust coverage/support for my 1920s wardrobe.
Part 1: Research
Part 2: Available Tutorials and Patterns
Part 3: Other Resources – Pattern Reviews, Books and Films
Part 4: Which Pattern I Chose
Part 5: Supplies (Coming soon!)
Starting my 1920s Wardrobe
The first step in my 1920s wardrobe is going to be a brassiere/bandeau. I have previously made a muslin of the dress pattern below to ensure that I was interested in pursuing the creation of a 1920s wardrobe.
Ultimately, I chose to purchase Wearing History's 1921 pattern for a compression bandeau.
Factors I considered were:
Size – All the patterns were available in my size, but Wearing History's note that testers found the pattern to best fit a 34D/DD, so this will easy to adjust to my own shape.
Structure – I needed a garment that would simultaneously compress and (hopefully) not result in mono-bosom. The EvaDress reducer seems like the best bet for this, but I thought the lacing might be seen as a lump through a slip and dress. I also didn't want to make a full length corset, like the Mrs. Depew pattern – I want the freedom of 1920s fashions! The Wearing History pattern should offer compression, but the separate cups will ideally prevent monobosom like one gets with a sports bra.
Universality – It is cheating a little, but I think the Wearing History bandeau will work with styles across the 1920s, and possibly late 1910s if I make View A.
Price – The cost was only $6.99, so if I didn't like the result I wouldn't feel like a lot of money was wasted.
Access – It is available for instant download.
Reviews – It looked well made up (see image below), and many of the other patterns don't have reviews.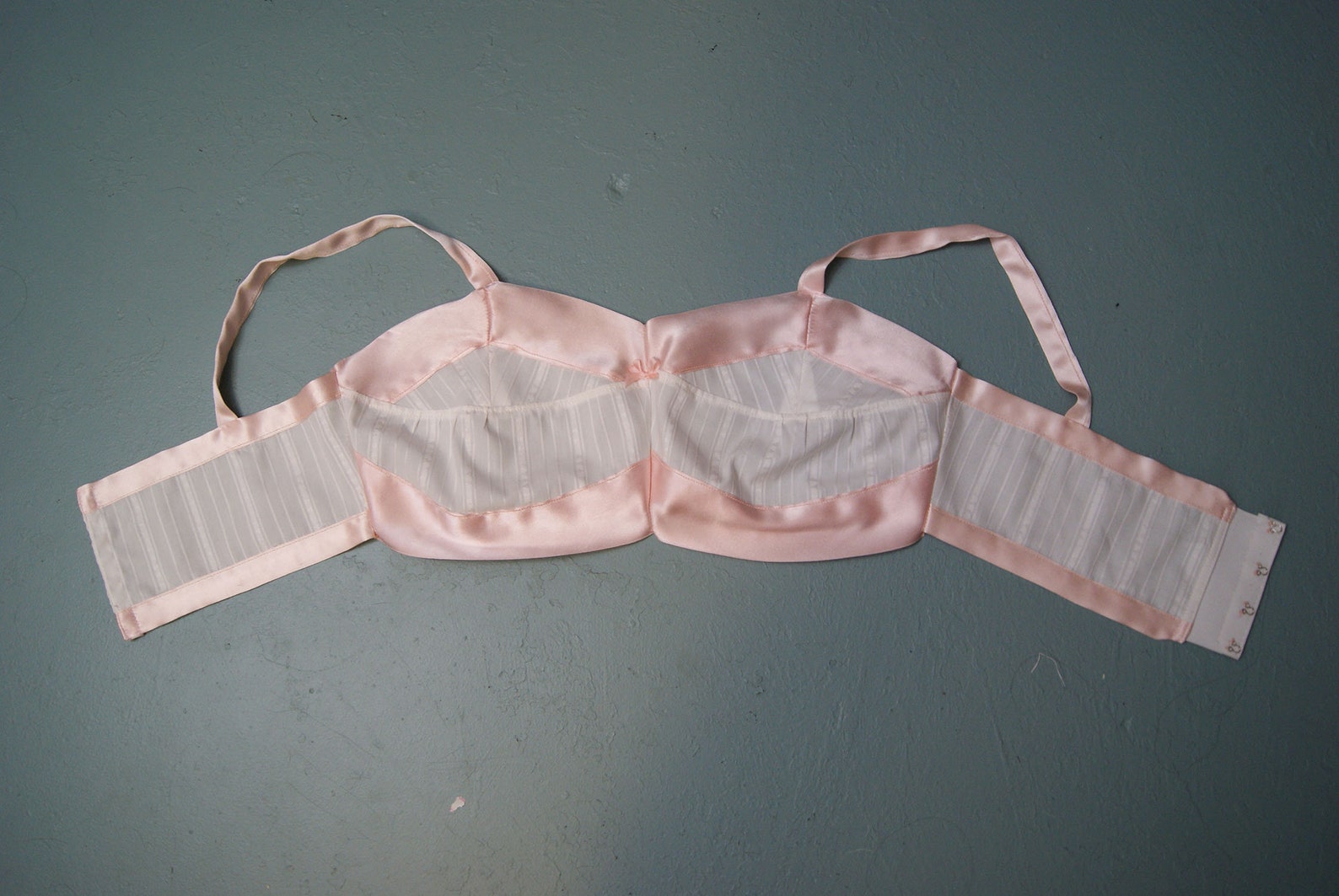 On to the muslin!